Coming to EICC, you did more than enroll in college. You joined a community.
In our classrooms, in our labs, and in the world, we want you to succeed. And we act on it, too. Our goal is for you to achieve yours, and while at EICC, you won't go it alone. From one-on-one advising to one-on-one tutoring, we give you all the support you may need.
We do more than invite you to lean on these resources, we highly encourage it. Join a RISE or TRIO study group and realize just how perfectly you belong here. Have a quick coffee with your advisor to talk about your next steps. Ask your auto repair instructor to share industry contacts. Dive into our library resources and tackle that research paper.
Services to help you succeed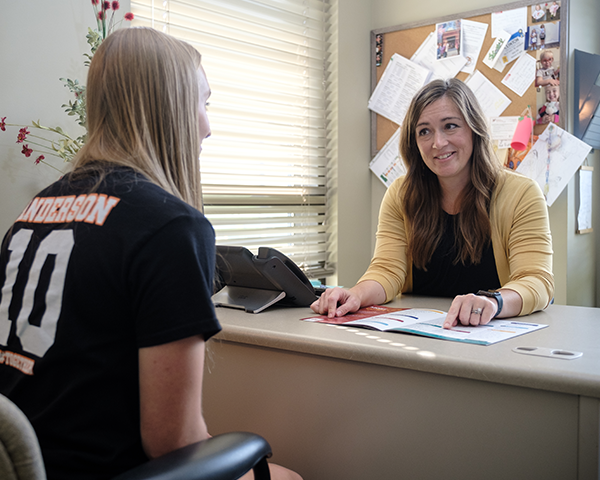 Canvas
Online, not disconnected. Canvas is your virtual campus, linking you directly to your course, instructor, and classmates. Watch lectures. Upload assignments. Send a message or a quick reply. Collaborate on a project. Connect on your computer or your smartphone.
LEARN MORE ABOUT CANVAS
Career Services
EICC's Career Services department helps you refine goals, search for jobs, and launch a profession. Looking for work or an internship? Regional and national employers post openings on our job posting site. Upload your resume. Refresh it first using our free online tool. Meet with an EICC career coordinator to do a mock interview or to learn more about career pathways.
REACH YOUR CAREER GOALS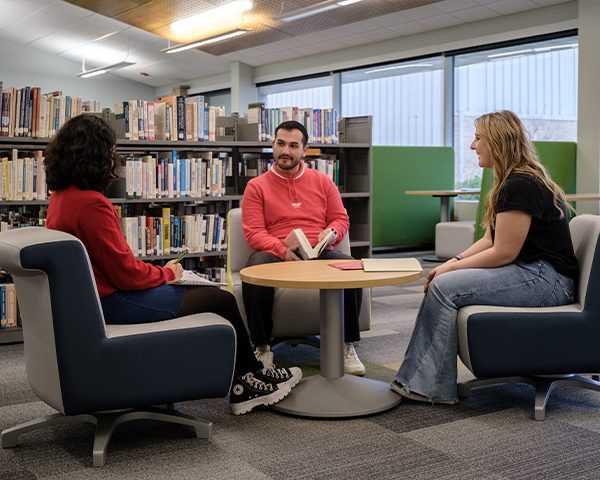 Disability Services
We ensure all students have equal access to our programs and activities. We offer reasonable accommodations that may include adaptive furniture, assistance with class notes, test-taking, and accessible materials.
FIND DISABILITY ASSISTANCE
Testing Centers
Our four Testing Centers and services are available to all EICC students, for free. We also provide fee-based proctoring services to non-EICC students.
LEARN MORE ABOUT TESTING CENTERS
Tutoring
Need some extra help? We offer drop-in and scheduled tutoring on each campus, and online, too. You can also get a writing consultation via email. Visit our tutoring centers for more information on services and schedules.
EXPLORE ACADEMIC RESOURCES
Military Students
This time, we get to serve you. EICC is a designated Military Friendly School, noted for our excellence in helping service members, veterans, and their families achieve their goals.
LEARN MORE ABOUT SERVICES
Excel with these Academic Groups
SCC Honors Program
Unlock your full potential in our Honors Program. Join a community of high-achieving students. Enjoy unique learning opportunities, impactful service projects, and work side-by-side with faculty mentors. Be challenged to think critically, push beyond your limits, and make a meaningful impact on the world. It is a journey of personal and academic growth.
LEARN MORE ABOUT HONORS
PACE
From registration to graduation, you can lean on a career navigator. Pathways for Academic Career and Employment (PACE) programs provide you with consistent support during your time at EICC.
LEARN MORE ABOUT PACE PROGRAMS
CCC: Be a RISE Scholar
RISE helps you achieve personal, professional, and academic success at Clinton Community College and beyond. Join and get extra support, career advising, and transfer process assistance. Enjoy social gatherings, do some networking with potential employers, and more. RISE Scholars can earn an annual $1,000 stipend.
Join RISE
SCC: Get Support Through TRIO
The federally funded TRIO program offers student support services at Scott Community College. These services — ranging from career exploration to job shadowing and tutoring — can help you succeed in the classroom and beyond.
Apply for TRIO