Business, Finance, Marketing, & Management
Take charge in our ever-evolving economy
Apply
Thrive in our ever-evolving global economy. Be a manager, CEO, or entrepreneur. Work in accounting or sales. Run a marketing firm or take charge as an office administrator. This pathway holds a wealth of opportunities.
Business, Finance, Marketing, & Management Programs
Online to Fit Your Needs!
With more than 1,000 online students each semester and years of experience, we are an established leader in online education. Take classes on your schedule and be fully supported in reaching your goals. In addition to your instructor, take advantage of advising, tutoring, and all services EICC students enjoy.
LEARN MORE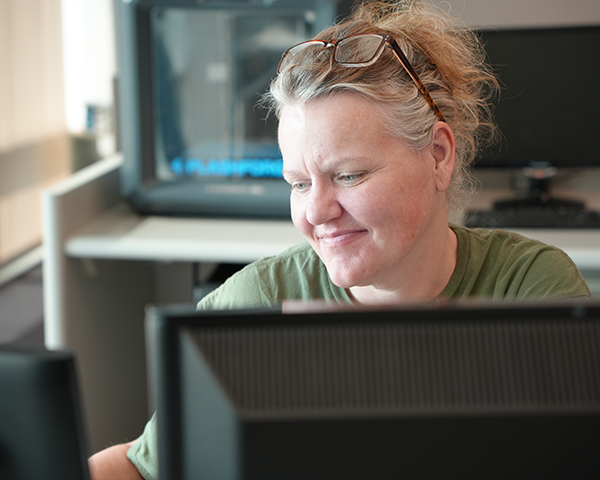 Continue Learning
Stand out and step up in your career. Our Continuing Education programs are key to building new skills, knowledge and credentials. We meet the needs of busy adults. Flexible scheduling options. Online coursework. Experienced instructors with industry connections and valuable real-world insights. Invest in your future. Your success is just a few courses away.
EXPLORE CLASSES
Career Services
EICC's Career Services department helps you refine goals, search for jobs, and launch a profession. Looking for work or an internship? Regional and national employers post openings on our job posting site. Upload your resume. Refresh it first using our free online tool. Meet with an EICC career coordinator to do a mock interview or to learn more about career pathways.
REACH YOUR CAREER GOALS
Your Degree = Success
Planning to earn a bachelor's? Start here, then transfer your credits or associate's degree. Studies show community college students who transfer into a four-year do better than the students who started there as freshmen.
Get a remarkable education and remarkable head start at EICC.
Explore the value of an associate's degree
Contact Admissions
Contact the admissions representative from the college you plan to attend. If you're not sure, you may contact any rep. Each can answer questions about any college or program.
Office Hours: Monday - Friday, 8 a.m. - 4:30 p.m.
Request Info