Plan Your Path
Classes & Programs
In high school or a recent graduate? Seeking short-term career training that leads directly to the workforce? Ready to change professions or go further in the one you have?
Enjoy quick entry into the workforce through our 30+ associate's degree, diploma, and certificate programs. Take classes online or on-campus, or both. Leave here within two years holding the knowledge, skills, and training to instantly step into a career.
Or complete your first two years of a bachelor's degree with EICC. Through formal transfer agreements, your transition from our campus to the next is easy.
Consider upskilling or learning some new ones through our continuing education programs.
What You'll Be Learning
We are pretty proud of the courses we offer. In-depth. Hands-on. So interesting. Take a look.


Catalog & Class Schedule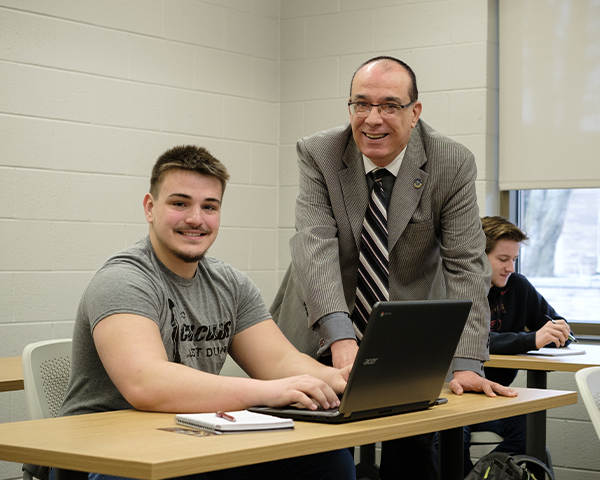 Transfer Major
If EICC is your first stop to a four-year degree, consider our Transfer Major Associate Degree program. We've partnered with universities and colleges to layout the precise course path you complete here before you transfer to the four-year college. Complete general education courses as well as courses required for your major here. The credits fully transfer toward your bachelor's degree.
Learn about Transfer Majors
Online to Fit Your Needs!
With more than 1,000 online students each semester and years of experience, we are an established leader in online education. Take classes on your schedule and be fully supported in reaching your goals. In addition to your instructor, take advantage of advising, tutoring, and all services EICC students enjoy.
LEARN MORE
Continuing Education
Lifelong learning should be on everyone's bucket list. We've got you covered when it comes to learning new skills to start a second (or third, or fourth) career. We're also here for you if you want to brush up on your English, complete your high school diploma, or offer new training opportunities for your employees.
Continue Your Education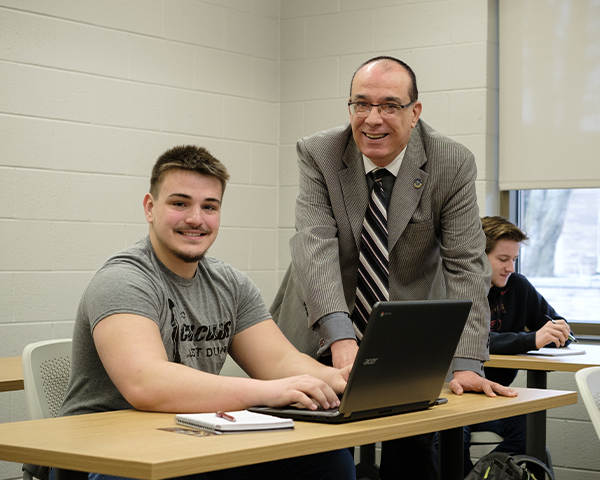 Robust Student Services
In our classrooms, in our labs, and in the world, we want you to succeed. And we act on it, too. While at EICC, you won't go it alone. From one-on-one advising to one-on-one tutoring, we give you all the support you may need. Coming to EICC, you did more than enroll in college. You joined a community.
LEARN MORE ABOUT Student Services
We'll Help Make It Easy
Whether you are working toward a short-term certificate or a two-year associate's degree, know we are here to help. EICC is present and available to you throughout your education.
Contact Admissions
Contact the admissions representative from the college you plan to attend. If you're not sure, you may contact any rep. Each can answer questions about any college or program.
Office Hours- Monday - Friday, 8 a.m. - 4:30 p.m.
Request Info