Accounting Management
Associate in Applied Science (AAS) Degree, Diploma
Apply
Cost and numbers are not a puzzle to you, which is why EICC makes so much sense. In as little as two years, you can earn a diploma and an associate's degree. Our Accounting Management programs give you a high-quality, skill-focused education that launches your career. Spend less and get more at EICC.
What You Learn in Accounting Management
You get extensive hands-on experience in real-world accounting tasks including payroll, cost, and tax. Master the skills to maintain reliable accounting records and provide great customer service. Put all of your skills to work, and grow them too, during some on-the-job training.
What Can I Do With an Accounting Management Degree?
Start your career as an entry-level, junior, or paraprofessional accountant. Your skills are valuable in preparing and examining financial records, identifying opportunity and risk, and providing solutions for businesses and people. Specialize your work within government, corporate, public, or forensic accounting. Or, go into management. Accounting is a valuable skill for managers at all levels.
Managerial Accounting
Cha-ching!
Managerial Accounting
Master it all: financial statement analysis and reporting cash flows.
QuickBooks
Set up a company, chart accounts, record transactions, run financial reports, and more.
Business Law
Need-to-know
Business Law
Learn about contracts, product liability, employer relations, consumer protection, etc.
Professional Communication
A necessity
Professional Communication
Skills to be an excellent communicator at work, in groups, and as a presenter.
Similar Programs
Not quite right? Consider these instead:
"We want Iowans to know that if they're interested in a two-year degree that we're going to recognize the value in that and hire people with a two-year degree," said Rob Sand, Iowa Auditor of State. During a stop at Muscatine Community College, Sand announced his office is committed to hiring community college graduates, like those who come to EICC with a goal and leave highly skilled and extremely prepared to enter the workforce.

Rob Sand, Iowa Auditor of State
Online, On-Campus or Both!
Build a schedule to fit your needs. Take classes 100% online, join us in-person, or mix and match. No matter how you choose to take your classes, we fully support you in reaching your goals. In addition to your instructors, take advantage of advising, tutoring, and the wealth of services EICC students enjoy.
Learn more about Online Classes
Tutoring
Need some extra help? We offer drop-in and scheduled tutoring on each campus, and online, too. You can also get a writing consultation via email. Visit our tutoring centers for more information on services and schedules.
EXPLORE ACADEMIC RESOURCES
Career Services
EICC's Career Services department helps you refine goals, search for jobs, and launch a profession. Looking for work or an internship? Regional and national employers post openings on our job posting site. Upload your resume. Refresh it first using our free online tool. Meet with an EICC career coordinator to do a mock interview or to learn more about career pathways.
REACH YOUR CAREER GOALS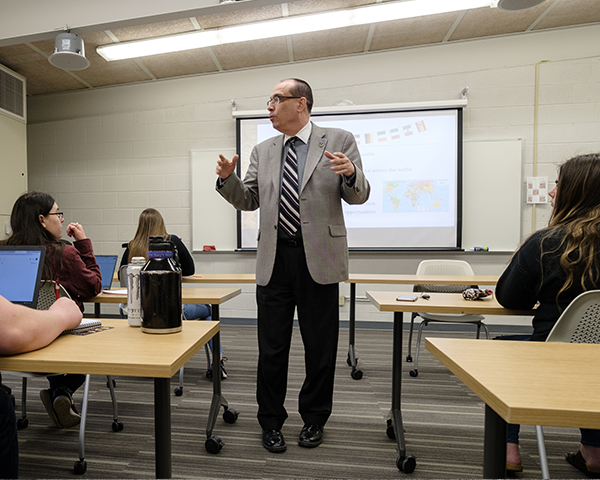 Start in High School
Get a jump on your college education while you are in high school. Through our Career Academies, complete a semester to a full year of courses. It's free and cuts down on the time you spend completing your EICC degree, often in half. Save time and money, and launch your career sooner.
LEARN MORE ABOUT CAREER ACADEMIES
Your Degree = Success
Complete your education in two years. Qualify for better jobs. Earn a higher salary. Enjoy a better quality of life. The benefits of an associate's degree are impressive and wide-ranging.
Explore the value of an associate's degree
Employment and Wage Outlook
How to Pay for EICC
College is more affordable than you think, especially when you factor in federal and state aid, loan options, scholarships, institutional grants, and Work-Study.
Contact Admissions
Contact the admissions representative from the college you plan to attend. If you're not sure, you may contact any rep. Each can answer questions about any college or program.
Office Hours: Monday - Friday, 8 a.m. - 4:30 p.m.
Request Info
Accounting Management: Locations