The Business Office has your back when it comes to financial services. They handle important tasks like taking care of your student account. If you need to pay your tuition and fees, access to an itemized tuition bill that contains your class schedule, or set up your financial aid refund preference, they've got you covered.
Pay my bill
Follow the step by step guide to finding and paying your student bill here
Set up a Payment Plan
We've partnered with Nelnet Business Solutions (NBS) Tuition Management in case you want to set up a payment plan for tuition and fees.
Learn more and apply for a payment plan
Where's my Refund?
Expecting a refund check? Make sure you've set up your BankMobile Disbursements refund preferences. Here's how:


Log into your EICConnect account.
Once there go to Self Service.
In the left navigation bar, select Financial Information > eBill-Student Finance > BankMobile-Refund Selection (New Students).
Once on the BankMobile Disbursements website, set up your profile using an email address and create a password, then set up security questions. Next, select your refund preference.
For more information on BankMobile Disbursements Refunds, visit the BankMobile Disbursements website.
Don't see what you need?
Contact the business office at the campus you are attending.
Hours: 8 a.m. – 4:30 p.m.
Business Office, Financial Services
Clinton Community College - Room 174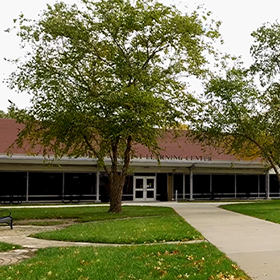 Business Office
Muscatine Community College - Student Services Building
Business Office
Scott Community College