Unlock your potential and forge lifelong connections at the EICC Urban Campus. Take classes here. Meet with an instructor or advisor here. Get business done here.
Our Urban Campus staff guides and supports your goals. Lean on them for enrollment assistance, personalized advising, and more.
While not located within the Urban Center, you can also nurture your love of nature at our very own urban wetland, Nahant Marsh. Wind through vast hiking trails, watch otters play in the waters, and see where eagles roost high in the trees. It is a conservation classroom and a destination to explore.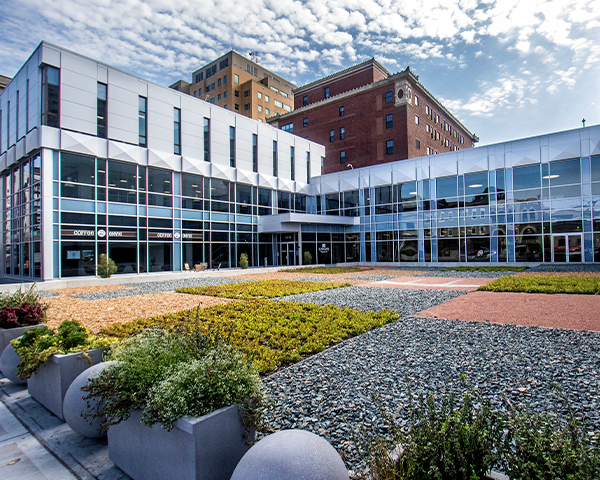 EICC Administrative Offices
Eastern Iowa Community Colleges includes Clinton, Muscatine and Scott Community Colleges. It covers Clinton, Jackson, Muscatine, and Scott counties, as well as parts of Cedar and Louisa counties. The college's administrative offices are located in the Urban Campus in downtown Davenport.
LEARN MORE ABOUT the EICC Administrative Offices
Nahant Marsh
This massive wetland is tucked between rail yards and an oxbow lake in southwest Davenport. It's home to 300 acres of hiking trails, 150+ species of animals, and 400+ species of plants. Study conservation and wetlands here. Or just come to play and revel in the surroundings. It's a classroom and nature's playground.
MORE ON WETLANDS