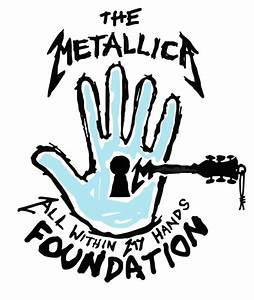 Clinton Community College is hosting an Open House to highlight the Engineering Technology program and Metallica Scholars Initiative. The event will be held at the new Clinton Career Advancement Center, 1210 11th Avenue South, Clinton, on Thursday, November 16 from 4 – 6:30 p .m. Pizza and desserts prepared by the CCC Culinary program will be provided. CCC is one of the Eastern Iowa Community Colleges.
Students enrolled in the Engineering Technology program can earn a Metallica Scholars Initiative award of up to $4,000. Yes, earn a scholarship from the legendary rock band, Metallica! During the Open House, people can tour the center and watch live demonstrations of the state-of-the-art equipment. Perspective students can meet the instructors and students enrolled in the Engineering Technology program to get an inside look at the profession, our program, and opportunities. Enroll in the program to be eligible for Metallica Scholars Initiative award. Attend and enter to win a guitar, work boot gift certificate, and Metallica posters.
Clinton Community College President Dr. Brian Kelly commented, "We are excited to continue our relationship with the Metallica Scholars initiative. This is a great opportunity for our students to rock out a valuable credential and enter the workplace. The Metallica foundation All Within my Hands has been a true partner in the success of our students."
Engineering Technology is a career field that applies the principles of engineering, science, math, technology, management and manufacturing to ensure process and product quality to satisfy internal and external customer demand in a global market. An Engineering Technician applies practical knowledge, skills and abilities by performing production, maintenance and troubleshooting tasks to develop and support world-class manufacturing and engineering systems. Careers in this field include Logistics, Plant Maintenance, Manufacturing/ Production, Process Development & Improvement, Design and more. Salaries for people employed in these fields average more than $66,000 annually, with some positions earning more than $87,000. The program offered at Clinton Community College provides a great deal of flexibility, making it ideal for students coming straight out of high school as well as those already in the workforce.
Are you ready to ROCK? Visit eicc.edu/metallicascholar. The event is open to the public. Pizza and desserts created by the CCC Culinary program students will be provided. For more information, contact Ann Eisenman at 563-244-7040 or aeisenman@eicc.edu.