Information Solutions
IT powers our world. Keep it going.
Apply
IT powers our world. Keep it going. Be a programmer or lead a cybersecurity team. Develop websites or design cutting-edge games. Step into the evolving field of augmented and virtual reality. Here's a pathway into an extremely promising career.
Information Solutions Programs
Online to Fit Your Needs!
With more than 1,000 online students each semester and years of experience, we are an established leader in online education. Take classes on your schedule and be fully supported in reaching your goals. In addition to your instructor, take advantage of advising, tutoring, and all services EICC students enjoy.
LEARN MORE
Financial Aid
Financial aid comes in many forms, including federal loans and grants, state awards, and scholarships. Access your information anytime through EICConnect. Navigate to Self Service - Financial Aid to view your awards and refunds. Keep on top of financial aid application deadlines, including FASFA. Questions? We're here.
LEARN MORE ABOUT FINANCIAL AID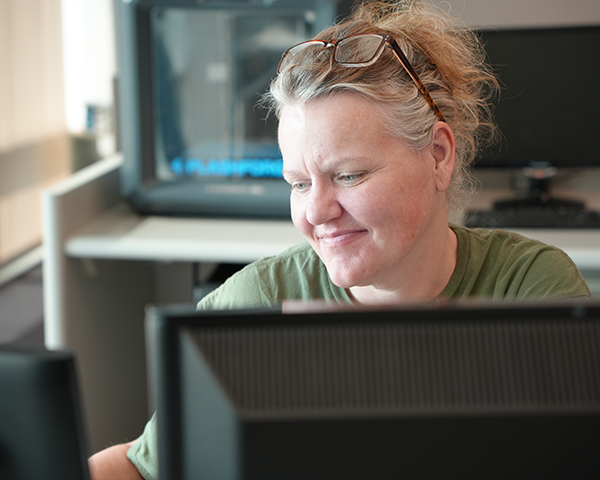 Continue Learning
Stand out and step up in your career. Our Continuing Education programs are key to building new skills, knowledge and credentials. We meet the needs of busy adults. Flexible scheduling options. Online coursework. Experienced instructors with industry connections and valuable real-world insights. Invest in your future. Your success is just a few courses away.
EXPLORE CLASSES
Your Degree = Success
Complete your education in two years. Qualify for better jobs. Earn a higher salary. Enjoy a better quality of life. The benefits of an associate's degree are impressive and wide-ranging.
Explore the value of an associate's degree
Contact Admissions
Contact the admissions representative from the college you plan to attend. If you're not sure, you may contact any rep. Each can answer questions about any college or program.
Office Hours: Monday - Friday, 8 a.m. - 4:30 p.m.
Request Info