Pre-Health Professional
Associate in Science (AS) Degree, Associate in Arts (AA) Degree
Apply
Planning a career in healthcare? In our Pre-Health Professional pathway, earn an associate's degree while building the science foundation to continue your studies. A great education that costs less. Why not start here?
What You Learn as a Pre-Health Professional
Take general eds and wipe out the science and math courses you will need to transfer. Learn about anatomy and physiology, study organic compounds, and more. We'll guide you through the program.
What Can I Do as a Health Professional?
That depends on the field of health you choose to specialize. You can be a doctor, help deliver healthy babies into the world, or care for the elderly. You can be an occupational or physical therapist. Go into radiology or home health care. Follow your instincts and interests. There will always be a need for health care professionals. If you already identified your path, we may be able to get you there quicker and for less. Check out our two-year healthcare programs. Iowa's Last-Dollar Scholarship may even cover your tuition.
Human Anatomy & Physiology
Let's survey
Human Anatomy & Physiology
Dive into the structure and function of the human body.
Psychology
Here's a microscope
Psychology
Examine the fundamentals of behavior. Study theory and research.
Statistics
More than numbers
Statistics
Obtain, present, and organize statistical data.
Public Speaking
Here's the point
Public speaking
Analyze your audience. Learn to ID what to say and how to deliver. Then listen.
Similar Programs
Not quite right? Consider these instead:
Answering the Call
From Business Owner to Medical Student. Very few of us know what our true calling is when we're 18-years-old and tasked with choosing a path. For those who miss the mark, or who don't figure out their passion until later in life, starting a new career isn't often an option.
READ TYLER'S STORY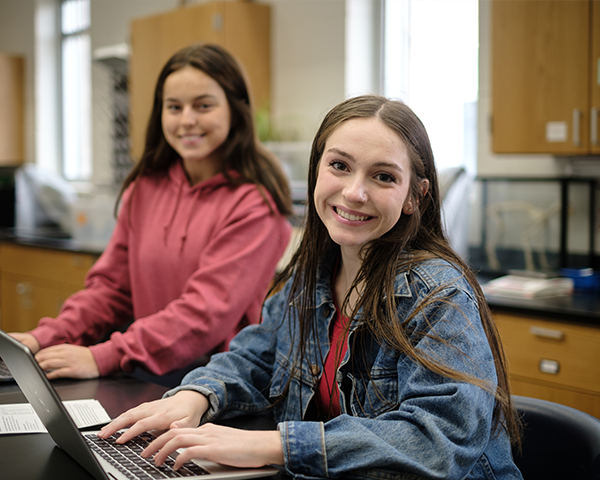 2+2 = Savings
Here's a secret: biology is biology no matter where you take the course. But the cost isn't the same. Do your first two years at EICC and wipe out those required general education courses, then transfer to finish your Bachelor's degree. The 24 months and 60+ credits you earn with us will cost less than one semester at most public or private universities. Save your money. High-quality and low-cost. That's our niche.
Online to Fit Your Needs!
With more than 1,000 online students each semester and years of experience, we are an established leader in online education. Take classes on your schedule and be fully supported in reaching your goals. In addition to your instructor, take advantage of advising, tutoring, and all services EICC students enjoy.
LEARN MORE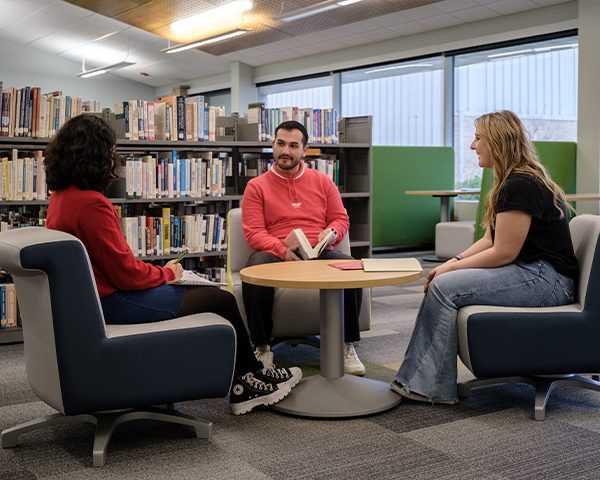 Disability Services
We ensure all students have equal access to our programs and activities. We offer reasonable accommodations that may include adaptive furniture, assistance with class notes, test-taking, and accessible materials.
FIND DISABILITY ASSISTANCE
Your Degree = Success
Planning to earn a bachelor's? Start here, then transfer your credits or associate's degree. Studies show community college students who transfer into a four-year do better than the students who started there as freshmen.
Get a remarkable education and remarkable head start at EICC.
Explore the value of an associate's degree
Keep Your Transfer Plan Current
Maybe your intended next college has added a new major or maybe you've discovered a new interest. Check with your EICC advisor regularly and keep your own checklist going so you're on the right path making the right progress.
TRANSFER PLANNING
What if I transfer to
Your credits will transfer to any other accredited institution. We've worked out transfer agreements with select partner colleges and universities. Contact your advisor to know exactly how your credits will work at:


Employment and Wage Outlook
How to Pay for EICC
College is more affordable than you think, especially when you factor in federal and state aid, loan options, scholarships, institutional grants, and Work-Study.
Contact Admissions
Contact the admissions representative from the college you plan to attend. If you're not sure, you may contact any rep. Each can answer questions about any college or program.
Office Hours: Monday - Friday, 8 a.m. - 4:30 p.m.
Request Info
Pre-Health Professional Pathway: Locations