Fine Arts
Associate in Arts (AA) Degree
Apply
Plan to earn a bachelor's degree in fine arts? Start with us. You save money and get a top-quality education. Learn from instructors who are experts in their field and leave here well prepared to succeed at a four-year.
What You Learn in the Fine Arts Pathway
General education courses teach you about the world, yourself and others. You study literature, ethics, world religions, film, music, and theatre. You discuss how art is essential to human expression and action, and its connections to history and culture. You get a foundation of skills in your fine art courses and can concentrate your studies on a specific discipline. Painting. Graphic art. Pottery.
What Can I Do With a Career in Fine Arts?
A Fine Arts degree gives you a lot of career flexibility. Be an art historian or museum director. Go into graphic design and build brand identity. Or industrial design where you can imprint products with your unique style and flair.
Some fine art students want to explore special effects and animation. We have IT courses that can give you an hands-on introduction to those specialties. And with some additional training, you can spend your life helping students discover the joy of art. Be a teacher.
Art History
From the caves
Art History
Investigate the visual arts from early prehistoric times through the Middle Ages.
Printmaking
More than words
Printmaking
Learn woodblock and dry point printing. It's an art and hands-on.
Drawing
Draw landscapes and human figures. Discuss Masterworks and critical art movements.
American Literature
Unveil the past
American Literature
Examine diverse authors from 1865 to today. Discuss themes and philosophies.
Similar Programs
Not quite right? Consider these instead: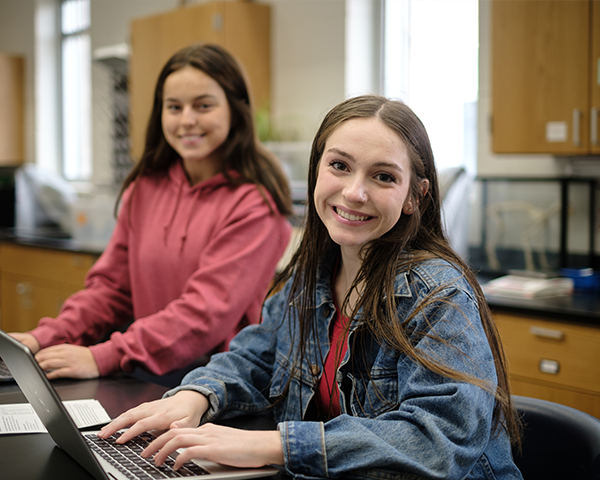 2+2 = Savings
Here's a secret: biology is biology no matter where you take the course. But the cost isn't the same. Do your first two years at EICC and wipe out those required general education courses, then transfer to finish your Bachelor's degree. The 24 months and 60+ credits you earn with us will cost less than one semester at most public or private universities. Save your money. High-quality and low-cost. That's our niche.
Phi Theta Kappa
Phi Theta Kappa (PTK) is the International Honor Society for two-year colleges. Complete 12 credit hours with 3.5 GPA, and your local chapter will send you an invite to join. Each of our colleges has a chapter which means you'll be supported by your peers. PTK offers transfer scholarships, intellectual enrichment, and personal development.
JOIN PTK
Your Degree = Success
Planning to earn a bachelor's? Start here, then transfer your credits or associate's degree. Studies show community college students who transfer into a four-year do better than the students who started there as freshmen.
Get a remarkable education and remarkable head start at EICC.
Explore the value of an associate's degree
Keep Your Transfer Plan Current
Maybe your intended next college has added a new major or maybe you've discovered a new interest. Check with your EICC advisor regularly and keep your own checklist going so you're on the right path making the right progress.
TRANSFER PLANNING
What if I transfer to
Your credits will transfer to any other accredited institution. We've worked out transfer agreements with select partner colleges and universities. Contact your advisor to know exactly how your credits will work at:


Employment and Wage Outlook
How EICC Fits Your Goals
Maybe the 4-year where you plan to transfer has added a new major or perhaps you discovered a new career field. We're here to guide and support you, so let us know. Keep in regular contact with your EICC advisor and lean on these services and resources, too.
Contact Admissions
Contact the admissions representative from the college you plan to attend. If you're not sure, you may contact any rep. Each can answer questions about any college or program.
Office Hours: Monday - Friday, 8 a.m. - 4:30 p.m.
Request Info