Early Childhood Teacher Licensure
Associate in Arts (AA) Degree
Apply
Be a guiding force in the life of a child. Spend two years with us then transfer to a four-year as an Early Childhood Education major. You save money and get a remarkable EICC education. With guaranteed Transfer Major agreements in place, you won't lose any credits.
What You Learn as a Early Childhood Teacher Licensure Transfer Major
Study child development and positive guidance. Learn to write great lesson plans and create safe and healthy classrooms. It is a great start to your bachelor's degree. Move on to your four-year college well-prepared to succeed.
What Can I Do With an Early Childhood Education Degree?
Make a tremendous impact. Work as public or private elementary or pre-school teacher. Specialize in art, music, or physical education. Create lesson plans that spark wonder, build knowledge, and promote empathy. Help children overcome obstacles and achieve goals. With additional training, you can be a guidance counselor, school psychologist, education consultant, and work in many other professions.
Children's Literature
Turn the page
Children's Literature
Learn why and what children read, and how to build a library.
Exceptional Learner
All can achieve
Exceptional Learner
Policies and programs for students with various learning abilities.
Technical Writing
Clarity takes skill
Technical Writing
Boost your writing abilities, critical reading and problem-solving skills.
General Education
The more you know about the world, the more you can share.
What are Transfer Majors
The Early Childhood Teacher Licensure Transfer Major is part of EICC's statewide Transfer Major associate's degree program. It was developed through a partnership between Iowa's community colleges, public universities, and many private colleges. It outlines the precise courses you need to complete if you want to transfer to a four-year college and study a specific major. The partner colleges and universities have approved the EICC courses, so all the credits you earn with us fully transfer toward your bachelor's degree. It's streamlined and simple.
If EICC is your first stop to a four-year degree, this is a great option!
This degree transfers to
Keep Your Transfer Plan Current
Maybe your intended next college has added a new major or maybe you've discovered a new interest. Check with your EICC advisor regularly and keep your own checklist going so you're on the right path making the right progress.
TRANSFER PLANNING
Similar Programs
Not quite right? Consider these instead: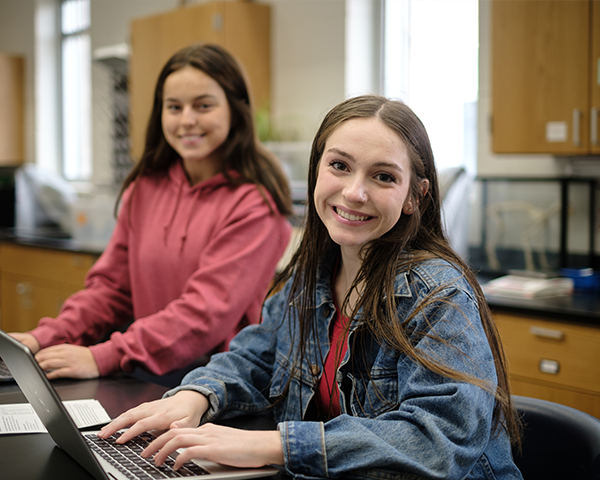 2+2 = Savings
Here's a secret: biology is biology no matter where you take the course. But the cost isn't the same. Do your first two years at EICC and wipe out those required general education courses, then transfer to finish your Bachelor's degree. The 24 months and 60+ credits you earn with us will cost less than one semester at most public or private universities. Save your money. High-quality and low-cost. That's our niche.
Tutoring
Need some extra help? We offer drop-in and scheduled tutoring on each campus, and online, too. You can also get a writing consultation via email. Visit our tutoring centers for more information on services and schedules.
EXPLORE ACADEMIC RESOURCES
Phi Theta Kappa
Phi Theta Kappa (PTK) is the International Honor Society for two-year colleges. Complete 12 credit hours with 3.5 GPA, and your local chapter will send you an invite to join. Each of our colleges has a chapter which means you'll be supported by your peers. PTK offers transfer scholarships, intellectual enrichment, and personal development.
JOIN PTK
Start in High School
Get a jump on your college education while you are in high school. Through our Career Academies, complete a semester to a full year of courses. It's free and cuts down on the time you spend completing your EICC degree, often in half. Save time and money, and launch your career sooner.
LEARN MORE ABOUT CAREER ACADEMIES
Your Degree = Success
Planning to earn a bachelor's? Start here, then transfer your credits or associate's degree. Studies show community college students who transfer into a four-year do better than the students who started there as freshmen.
Get a remarkable education and remarkable head start at EICC.
Explore the value of an associate's degree
Employment and Wage Outlook
How EICC Fits Your Goals
Maybe the 4-year where you plan to transfer has added a new major or perhaps you discovered a new career field. We're here to guide and support you, so let us know. Keep in regular contact with your EICC advisor and lean on these services and resources, too.
Contact Admissions
Contact the admissions representative from the college you plan to attend. If you're not sure, you may contact any rep. Each can answer questions about any college or program.
Office Hours: Monday - Friday, 8 a.m. - 4:30 p.m.
Request Info
Early Childhood Teacher Licensure Transfer Major: Locations