Are you in high school? You can be in college, too, and the credits you earn are free. We've partnered with high schools across the region to give you this remarkable opportunity. Enroll now and take classes at your high school, on one of our campuses, or online.

College Connections is your path to earning and racking up college credits that lead to EICC degrees, diplomas, and certificates in technical and academic programs. You can take your EICC education right into the workforce or use it as the first two years of your bachelor's degree.
Agriculture
Administrative Office Professional
Automotive Technology
Business and Accounting
Construction
Culinary Arts
Early Childhood Education
Graphic Arts
Health Science
Information Technology
Industrial Math and Measurement
Logistics
Manufacturing Technology
Veterinary Technician
Welding
Accounting
Biology
Business and Business Management
Calculus I and II
Career Exploration
Chemistry
College Algebra
Computer-aided Drafting
Conservation
Contemporary World Issues
Education
English
Environmental Science
German
Introduction to Computers
Math for Liberal Arts
Music Appreciation
Physical Geology
Physics
Pre-Calculus
Psychology
Public Speaking
Sociology
Spanish
Statistics
Participating high schools
Andrew Community School District
Assumption (Davenport) High School
Bellevue Community Schools
Marquette High School
Bennett Community School District
Bettendorf Community School District
Calamus-Wheatland Community School District
Camanche Community School District
Central (DeWitt) Community School District
Clinton Community School District
Columbus Community School District
Davenport Community School District
Durant Community School District
Easton Valley Community School District
Louisa-Muscatine Community School District
Maquoketa Community School District
Muscatine Community School District
North Scott Community School District
Northeast Community School District
Pleasant Valley Community School District
Prince of Peace (Clinton) High School
West Liberty Community School District
Wilton Community School District
How to Enroll

Talk with your high school counselor about College Connections. Complete the EICC application and a course schedule form. Get a signed permission slip from a parent or guardian. Then take an assessment to make sure you're placed in the right courses.

Tuition is covered by an agreement between EICC and your school district.

Learn more. Reach out to your guidance counselor and our admissions staff at Clinton, Muscatine, or Scott Community College.

Go to the College Connections Student and Parent Handbook
College Connections Individual Registration (CCIR)
Here's another way to earn high school and college credit from EICC. You can register for courses not provided at your high school. Take classes online or at Clinton, Muscatine, or Scott Community College. And once you graduate, continue your education with us. We've got a scholarship waiting for you.
Any student who meets the requirements of their high school, and placement/prerequisite requirements for the course, per the college catalog.
You can enroll in a course if a "comparable" course is not available at your high school. A "comparable" course is one that is offered by:
The school district you attend,
The accredited nonpublic school you attend, or
The school district in which the accredited nonpublic school you attend is located.
You may enroll in credit courses that lead to a degree but must remain a part-time EICC student (11 credits or less during the fall and spring semesters).
You are not charged for tuition, textbooks, materials, or fees. Your high school or school district pays all of those costs, and you will work with your high school to secure any textbooks. You may be able to obtain your textbooks from our bookstores, depending on your high school's policy.
You may be required to purchase equipment or supplies. Your high school counselor can tell you more.
You, or your parent/guardian, are responsible for providing transportation to and from the college.
Your school district will determine how many high school credits you earn for the EICC course and it may count toward your graduation requirements. The course credits will also be recorded on your college transcript.
Talk to your high school counselor about participating in the program, the courses you want to take, and how they fit into your high school requirements. If you change your mind about participating, inform your counselor immediately.
Complete and sign the appropriate forms. If you are younger than 18, have a parent or guardian sign the form.
Meet with the admissions staff at Clinton, Muscatine, or Scott Community Colleges. While there, you may be asked to provide more information.
If you are about to graduate high school and have already completed college classes with us, take advantage of a Connections Scholarship. It provides different levels of support, ranging from a free class to half tuition for the first year. Apply by March 1.
CCIR Student Information & Checklist
🗹 Discuss program participation with your high school's college counselor and an EICC academic advisor.
Your counselor will discuss high school requirements for CCIR program enrollment.
College courses may require placement assessment including ACT scores, ALEKS, or high school GPA requirements.
An EICC academic advisor can assist with information on placement, pre-requisites, and course requirements.
🗹 Discuss the CCIR Program with your parent or guardian.
Chat with family members about the commitment and support you will need while taking college-level courses in high school.
🗹 Complete the CCIR form and college application.
Complete the college application for admission at

eicc.edu/apply.
For college records, including the application and CCIR form, submit your personal (non-high school) email address. This email address is used for college logins to academic records and accessing course content.
The high school staff will assist you in completing the CCIR form and sending it to EICC. If you are younger than 18, a parent or guardian signature is needed on the form.
Have your ACT, ALEKS, or GPA scores evaluated for course placement and get them sent to the college.
Your EICC academic advisor can assist you with this process.
🗹 Attend orientation.
We can't wait to meet you at orientation. Attending a session is required, but you get to pick the date.
EICC academic advisors can help you with career planning, course selection, and transfer information. Advisors are available by appointment, via phone or email.
Clinton Community College
Muscatine Community College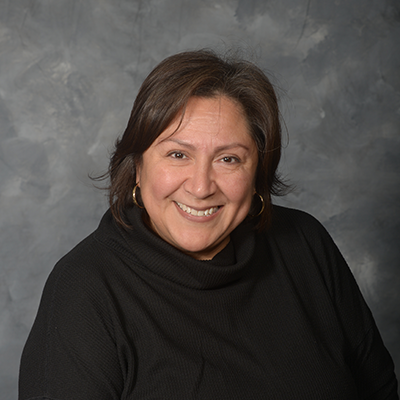 Scott Community College