Attend after High School Graduation
EICC is the No. 1 choice of area high school graduates, whether they are pursuing a career education or four-year bachelor's degree.
And they don't regret it. More than 97% of our 2022 graduates said they'd recommend EICC to prospective students – that's you.
Why? EICC is a quick and affordable way to prepare for, then launch, your career. Our two-year degree, diploma, and certificate programs are a fast track to high, in-demand job in the trades, technology, healthcare, and more. Enjoy hands-on training and expert instruction. Iowa's Last-Dollar Scholarship may even cover your tuition.
If you took EICC courses in high school, keep going. Use the credits you've already earned to complete the program you started, or explore a new one.
If you plan to earn a bachelor's degree, spend your first two years with us. Transfer agreements make your move from our campus to the next a smooth transition and you save thousands in tuition. You won't be alone. About 59% of our students enroll in transfer programs.
Students, like you, come to us with goals and dreams, and we don't let them down. We go beyond academics and make sure you have all the support and services you need to succeed.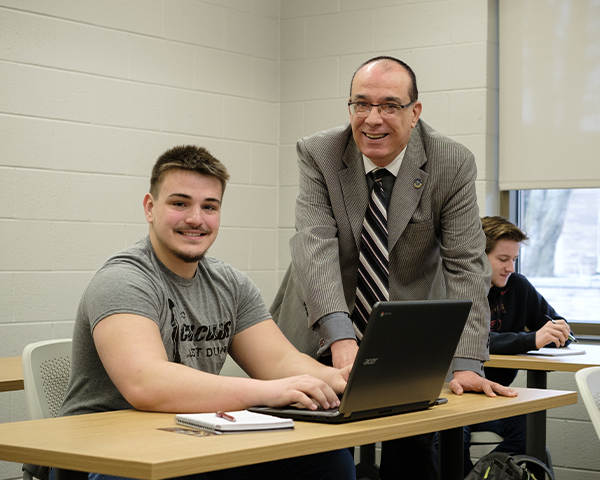 Transfer Major
If EICC is your first stop to a four-year degree, consider our Transfer Major Associate Degree program. We've partnered with universities and colleges to layout the precise course path you complete here before you transfer to the four-year college. Complete general education courses as well as courses required for your major here. The credits fully transfer toward your bachelor's degree.
Learn about Transfer Majors
Online to Fit Your Needs!
With more than 1,000 online students each semester and years of experience, we are an established leader in online education. Take classes on your schedule and be fully supported in reaching your goals. In addition to your instructor, take advantage of advising, tutoring, and all services EICC students enjoy.
LEARN MORE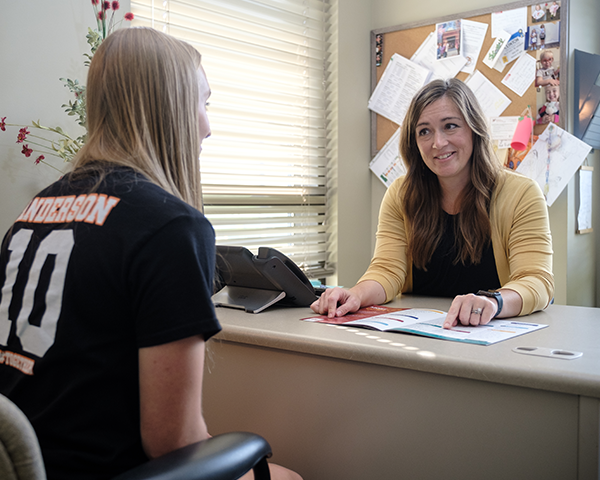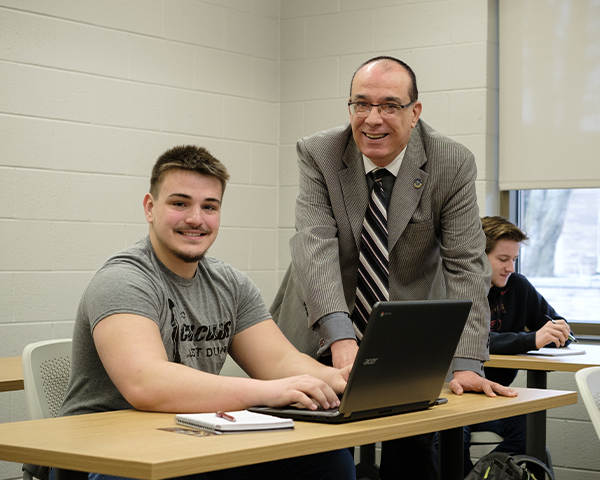 Robust Student Services
In our classrooms, in our labs, and in the world, we want you to succeed. And we act on it, too. While at EICC, you won't go it alone. From one-on-one advising to one-on-one tutoring, we give you all the support you may need. Coming to EICC, you did more than enroll in college. You joined a community.
LEARN MORE ABOUT Student Services
We'll Help Make It Easy
Whether you are working toward a short-term certificate or a two-year associate's degree, know we are here to help. EICC is present and available to you throughout your education.
Contact Admissions
Contact the admissions representative from the college you plan to attend. If you're not sure, you may contact any rep. Each can answer questions about any college or program.
Office Hours: Monday - Friday, 8 a.m. - 4:30 p.m.
Request Info