Want quick entry into a healthcare career? Become a phlebotomy technician in just nine weeks at EICC. Get hands-on experience in our labs and local clinics. Job openings exceed the supply of well-trained, motivated professionals working in this important role.
What You Learn In The Phlebotomy Technician Program
Learn the different ways to safely collect blood for lab analysis, and to secure and store samples. Your instructors — who also work in the field of phlebotomy — help you ace basic medical terminology, point-of-care testing, anatomy and physiology, and more. Spend 16 hours working in a clinical placement. Complete the program and take a national certification exam.
Similar Programs
Not quite right? Consider these instead:
Ready to Get Started?
Register online and get hands-on in our campus labs. In nine weeks, you'll be career ready. Some things to note:
The majority of our students cover the program cost with IowaWorks and GAP funding. Contact us for more information:
Upon completetion of the program, you are eligible to sit for the national certification exam.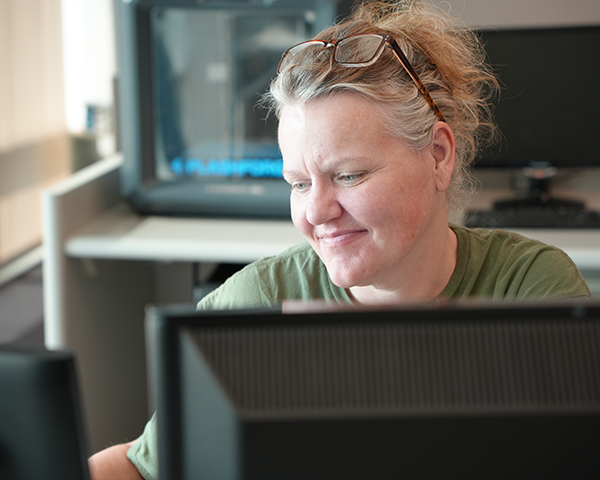 Continue Learning
Stand out and step up in your career. Our Continuing Education programs are key to building new skills, knowledge and credentials. We meet the needs of busy adults. Flexible scheduling options. Online coursework. Experienced instructors with industry connections and valuable real-world insights. Invest in your future. Your success is just a few courses away.
EXPLORE CLASSES
Ready to Launch?
Start here. Earn a certificate. Build new skills in a short-term program. Step into the field and enjoy the edge you now have in the job market. From baking to digital analytics, we give you a launching pad.
Where do you want to go?
Employment and Wage Outlook
How to Pay for EICC
While federal financial aid is not an option for programs offered through our Continuing Education department, financial help is still available. Contact us to find out what you qualify for.
Contact Us
Contact Us
Online registration is available 24 hours a day, seven days a week.
Office hours - Monday - Friday, 8 a.m. to 4:30 p.m.
See Online Catalog