History
Associate in Arts (AA) Degree
Apply
Study history and knock out your general education requirements at EICC. It is a dive into the past that leads to your future. With low-cost tuition and guaranteed transfer agreements in place, this is the smart way to complete your first two years.
What You Learn as a History Major
Study the rise and evolution of societies and civilizations through history, literature, and even film. You gain an education, perspective, and analytical skills that employers value. Wipe out your gen ed requirements with us. You will transfer seamlessly and well prepared to excel at a four-year college.
What Can I Do With a Degree in History?
All you know about the past and forces that shaped our world is valuable. You have a deeper perspective and fresh eyes on what we can achieve in the future. Put your education to work as a cultural or art historian. Work in government or launch a career in politics. Be an educator and help shape the next generation.
Western Civilization
Time travel
Western Civilization
From ancient history to absolutism. Study the political and social history of Europe.
Composition
Yes, be critical
Composition
Analyze texts, research, and make your argument in writing. This is critical thinking at its best.
American Literature
Unveil the past
American Literature
Examine diverse authors. ID themes, philosophies within social and cultural contexts.
U.S. History
Historical perspective
U.S. History
Study political, cultural, social and economic developments in U.S. history.
What are Transfer Majors
The History Transfer Major is part of EICC's statewide Transfer Major associate's degree program. It was developed through a partnership between Iowa's community colleges, public universities, and many private colleges. It outlines the precise courses you need to complete if you want to transfer to a four-year college and study this specific major. The partner colleges and universities have approved the EICC courses, so all the credits you earn with us fully transfer toward your bachelor's degree. It's streamlined and simple.
This degree transfers to
Keep Your Transfer Plan Current
Maybe your intended next college has added a new major or maybe you've discovered a new interest. Check with your EICC advisor regularly and keep your own checklist going so you're on the right path making the right progress.
TRANSFER PLANNING
Similar Programs
Not quite right? Consider these instead: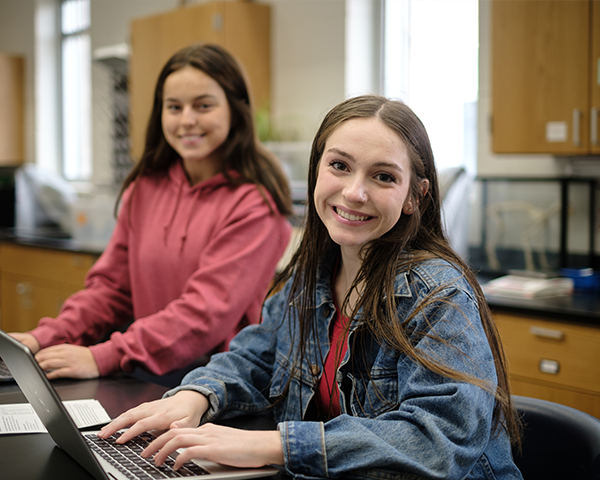 2+2 = Savings
Here's a secret: biology is biology no matter where you take the course. But the cost isn't the same. Do your first two years at EICC and wipe out those required general education courses, then transfer to finish your Bachelor's degree. The 24 months and 60+ credits you earn with us will cost less than one semester at most public or private universities. Save your money. High-quality and low-cost. That's our niche.
Counseling Services
Yes, you can do this. You can achieve your goals, and we are here to help. Need some coping strategies or just want to talk? Our Student Assistance Program provides free, confidential mental health services, including short-term counseling and referrals. Meet with a counselor in person or via Telehealth. Just call 309-779-2273 or 800-383-7900 to schedule an appointment.
GET HELP
Phi Theta Kappa
Phi Theta Kappa (PTK) is the International Honor Society for two-year colleges. Complete 12 credit hours with 3.5 GPA, and your local chapter will send you an invite to join. Each of our colleges has a chapter which means you'll be supported by your peers. PTK offers transfer scholarships, intellectual enrichment, and personal development.
JOIN PTK
Your Degree = Success
Planning to earn a bachelor's? Start here, then transfer your credits or associate's degree. Studies show community college students who transfer into a four-year do better than the students who started there as freshmen.
Get a remarkable education and remarkable head start at EICC.
Explore the value of an associate's degree
Employment and Wage Outlook
How EICC Fits Your Goals
Maybe the 4-year where you plan to transfer has added a new major or perhaps you discovered a new career field. We're here to guide and support you, so let us know. Keep in regular contact with your EICC advisor and lean on these services and resources, too.
Contact Admissions
Contact the admissions representative from the college you plan to attend. If you're not sure, you may contact any rep. Each can answer questions about any college or program.
Office Hours: Monday - Friday, 8 a.m. - 4:30 p.m.
Request Info
History Transfer Major: Locations