Associate in Science
Associate in Science (AS) Degree
Apply
If your goal is to earn a bachelor's degree in a science or math field, do the smart thing. Start with us. Complete your first two years of study at EICC. Take advantage of a top-notch education at a much lower cost. Then transfer to your next college or university as a junior.
What Will I Learn in an AS Degree program?
Get a high-quality education in your field of interest and be guided by expert instructors. You also complete the general ed courses your transfer college will require. The 24 months you spend with us will typically cost less than one semester at a public or private college.
General Biology
Why divided?
General Biology
Study chemical applications, cell division, genetics, and more.
Astronomy
Nature of the sun
Astronomy
Study motions of solar systems and deep sky objects, and how stars and planets developed.
Intro to Philosophy
What's real?
Intro to Philosophy
How philosophy addresses questions of fundamental concern, past and present.
Contemporary World Issues
This one is packed
Contemporary World Issues
Study ecology, world economy, use of resources, and comparative cultures.
Similar Programs
Not quite right? Consider these instead:
"I learned that the teachers want what is best for you. They will work with you if you are struggling in the class and they will help you be the best version of yourself you can be. As long as they are aware that you are trying they will make sure you are successful in their course. Sometimes they do it by bringing their own experiences to show that nothing is impossible and that motivates us as students to work just as hard to achieve our goals."
Paola Castillo Santiago, Second year student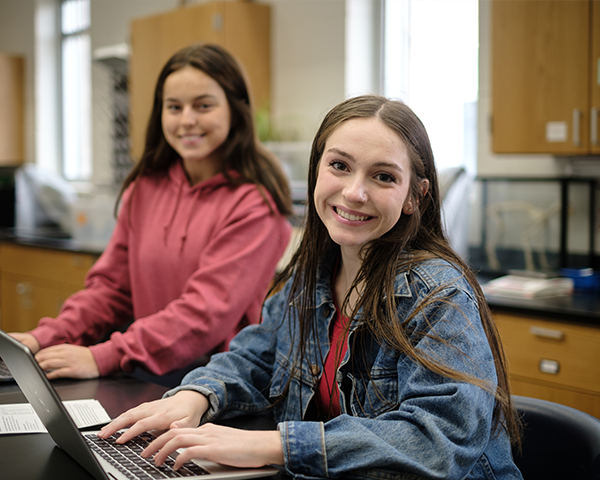 2+2 = Savings
Here's a secret: biology is biology no matter where you take the course. But the cost isn't the same. Do your first two years at EICC and wipe out those required general education courses, then transfer to finish your Bachelor's degree. The 24 months and 60+ credits you earn with us will cost less than one semester at most public or private universities. Save your money. High-quality and low-cost. That's our niche.
Phi Theta Kappa
Phi Theta Kappa (PTK) is the International Honor Society for two-year colleges. Complete 12 credit hours with 3.5 GPA, and your local chapter will send you an invite to join. Each of our colleges has a chapter which means you'll be supported by your peers. PTK offers transfer scholarships, intellectual enrichment, and personal development.
JOIN PTK
Your Degree = Success
Planning to earn a bachelor's? Start here, then transfer your credits or associate's degree. Studies show community college students who transfer into a four-year do better than the students who started there as freshmen.
Get a remarkable education and remarkable head start at EICC.
Explore the value of an associate's degree
Keep Your Transfer Plan Current
Maybe your intended next college has added a new major or maybe you've discovered a new interest. Check with your EICC advisor regularly and keep your own checklist going so you're on the right path making the right progress.
TRANSFER PLANNING
What if I transfer to
Your credits will transfer to any other accredited institution. We've worked out transfer agreements with select partner colleges and universities. Contact your advisor to know exactly how your credits will work at:


How EICC Fits Your Goals
Maybe the 4-year where you plan to transfer has added a new major or perhaps you discovered a new career field. We're here to guide and support you, so let us know. Keep in regular contact with your EICC advisor and lean on these services and resources, too.
Contact Admissions
Contact the admissions representative from the college you plan to attend. If you're not sure, you may contact any rep. Each can answer questions about any college or program.
Office Hours: Monday - Friday, 8 a.m. - 4:30 p.m.
Request Info
Associate in Science: Locations